Whenever, Wherever Personal Assistant Services
Welcome to Whenever, Wherever Personal Assistant Services Online
Are you someone who feels that you just don't have enough time in the day for all of your tasks on your "to-do" list?
Are you a business owner looking for someone to create a more relaxed and less stressful business atmosphere for you?
Maybe you're someone who just can't find the time to organize and complete the small tasks that need to be done.
New mom who needs help juggling the new arrival and everyday chores and tasks?
Elderly or disabled in search of a reliable person to assist you with difficult and/or time-consuming errands?
If you answered "yes" to any of these questions, I have the solution to all your problems.
Why We're Here to Help
Whenever, Wherever Personal Assistant Services understands that it may seem like there aren't enough hours in the day to complete your errands. This is where we come in. Whenever, Wherever Personal Assistant Services was designed to make your life less complicated. Whether it's a small or large task, we are here to provide whatever assistance that you need. Choose us to give yourself the time that you deserve.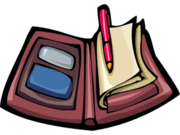 Note To Our Clients and Visitors
Please feel free to visit our Guestbook and leave us a comment about how we're doing. Also join our mailing list to enroll in special offers. (see bottom of page)
"Based on my life experience, I've found that when you have people helping you accomplish things, it makes life seem a little easier. I created Whenever, Wherever Personal Assistant Service to provide people with that extra helping hand for an affordable price."
-Ta'Ron Johnson
Owner
Areas We Service
Currently, Whenever, Wherever Personal Assistant Services only serves the greater Atlanta Area. Please check website for updates on service in your area.
Join Our Mailing List for Special Offers and Coupons!!!! Email the words "add me" in the subject line and you will receive a confirmation email in return.